Hang it on "manufacturing"
with our total system
from designing & tooling to productions.

What is the next application of Ethyl Silicate ?

True professional here for Anti-static
&
High Performance Coating Agents.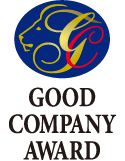 Make it happen by utilizing ideas with original technology of Colcoat.
Colcoat's technology has high reputation in each segment of the market for years
and we keep going on to the development of original products.
Product Information
Ethyl Silicate
Silicate Monomer
Hydrolyzed Silicate Solution
Silicate Oligomer
Functional Coating
Siloxane
Organic Polymer
Transparent Conductive
Organic/In-organic Hybrid
Surfuctants
Water Repellent
Products & Selection Guide
Use and Case
Cross Linking Agent for Silicone Rubber

Binders for Zinic-rich Paints

Binders for Precision Casting

Additives for Anti-fouling Paints

Gas Barrier Coating

Raw Material for Silica Powder

Hydrophobic Consolidation for Stones

Hydrophilic Coating

Anti-static Coating for IC Tube

Anti-static Coating for Emboss Carrier Tape and Cover Tape

Anti-static Coating for IC Tray

Anti-static Coating for Glass

Anti-static Silk Screen Printing

Surface Coating for Metal

Primers for Silicone Release Film

Primers for Silicone Adhesive Film

Low Refractive Coating

Barrier Coating for Low Molecular Weight Elution

Anti-glare Coating for Glass
Application Photos
For more details or inquiries:
Please call us at the number below or fill the Inquiry Form
Colcoat Head Office
81-(0)3-3762-7481